Jonathan Gaspard
President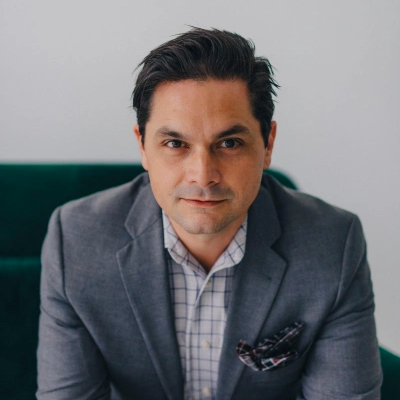 As a young boy, Jonathan Gaspard wanted to work alongside his father. In response, his father gave him a hammer and nail bag for his tenth birthday, taking the opportunity to pass along the family trade to his son. Jonathan went on to start his own roofing company in Dallas/Fort Worth in 2004. Since then, he has grown the company to more than $40 million in annual sales and has guided the company through rapid growth.
Jonathan graduated from Dallas Baptist University in 2008, receiving a B.A.S. in Political Science. In addition to running three companies, he also currently serves in the Texas State Guard as a member of the SAR team.
A man of many skills, Jonathan is a professional musician with more than 20 years of experience, often playing with Gateway Church in Southlake, Texas, and has also had several of his original poems published.
Jonathan is married to the love of his life, Laura, and they have two amazing daughters, Abigail Kate (6) and Mollie Claire (2). When not working in his garden or playing with his two little girls, Jonathan enjoys reading history, helping people develop a strategic mindset for their personal finances, figuring out and executing complicated real estate transactions, climbing 14'rs (14,000' elevation) mountains in Colorado and skiing wherever he can.
View All Team