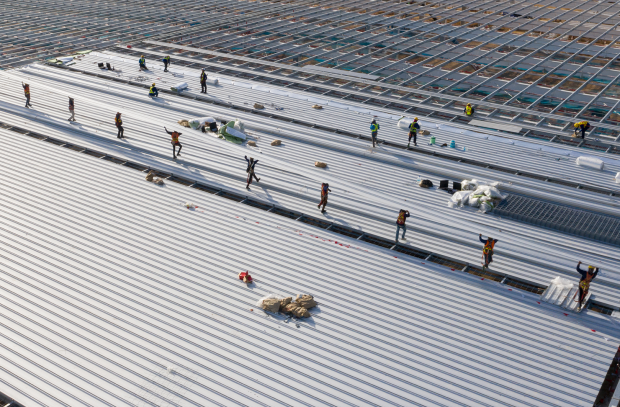 There are two major classifications of metal roofing – Architectural and Structural. Architectural systems are designed for appearance. They are used only on steep slopes of three feet or greater. Architectural metal roofing systems need solid under support and use underlayment felts for additional "waterproofing." The gauge of materials used are generally lighter – ranging between 24 and 26 gauge. Structural systems are used on low slope roofs. They can include a separate structure and are generally insulated with fiberglass batts. Materials used are generally heavier gauge steel, depending on the design. Want to learn more about metal roofing in Dallas, TX? Then give Roofing Restoration a call at 214-295-6213.
The two major types of metal roofing are Standing Seam Metal Roofing Systems and Corrugated. Unlike the corrugated system, the seamed system is most reliable due to unexposed fasteners that prevent leaking as the system ages.
Advantages of Metal Roofing Systems
Lightweight
Long life
Hail resistant
Fire resistant
Aesthetically pleasing
Great lifecycle cost
Extended warranties available
Reach out to our team today, 214-295-6213, to schedule an appointment for metal roofing in Dallas, TX!
View All Services